Origins
Once upon a time, Allison Parc had a professional dance career, performing in national ballet companies. Today, Allison is the founder and president of Brenne French Single Malt Whisky, recognized as one of the leading American entrepreneurs in the world-whisky segment. She created the world's first single malt to be aged exclusively in both new French Limousin oak and cognac casks and her journey from the "barre" to the "bar" is as unique as her whisky.
I was enamored by the conversation surrounding terroir in wine and the experience of drinking whisky. It made me wonder, how are people applying terroir to whisky?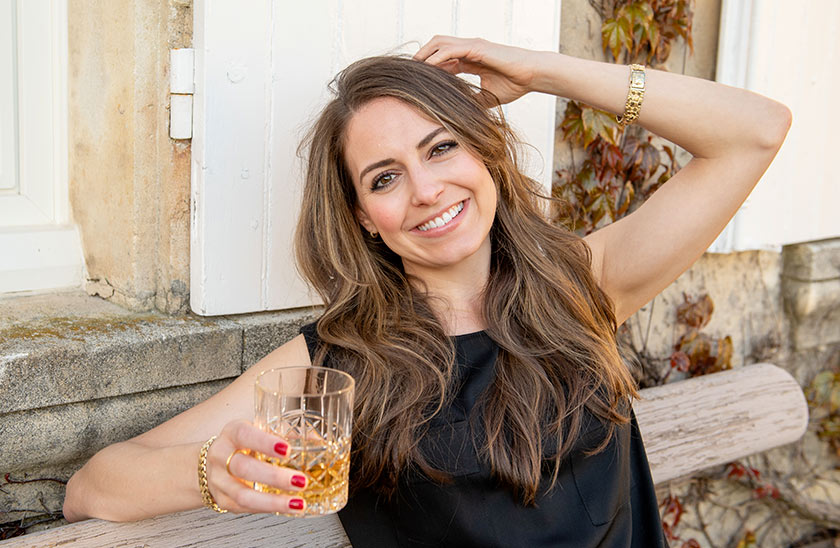 After retiring her pointe shoes at age 23, Allison indulged in food and drink previously restricted by her ballet lifestyle. In the years that followed, she began to build an import/export portfolio of craft spirits. Simultaneously, she set out to create a new whisky that reflected the region in which it was crafted, identifying France as the right place to build her brand.
While in France, Allison was introduced to a third-generation cognac producer distilling a single malt at his family-owned farm distillery in Cognac, France. Upon tasting the whisky, Allison knew the spirit was special, handing over her own savings to form a partnership. Allison suggested incorporating previously used cognac casks into the aging process, leading to a major breakthrough in the single malt's flavor profile. She and the distiller worked to refine the spirit for the next few years, laying down more barrels with each harvest.
By respecting tradition and adding a little innovation into the distilling method, Brenne was born.
Allison distributed the first bottles of Brenne in 2012 via Citi Bike, cycling around Manhattan to place the product on the shelves of the city's top establishments and retailers. The first shipment of Brenne Estate Cask, the flagship expression known for its creamy, floral, and fruity profile, sold out within two months. Over the next few years, Allison expanded distribution to 35 states and throughout France. In 2015, Allison introduced her second expression, Brenne Ten, a limited-edition annual release that takes on a drier and spicier taste due to its age, higher proof, and barrel management. Only about 300 cases of this ten-year-old whisky are available each year.
Awards & Recognition
In 2017, 2018, and 2021, Allison was named World Whisky Brand Ambassador of the Year by Whisky Magazine's Icons of Whisky, USA, becoming the first woman to receive the award and the only three-time recipient of this honor. Additionally, Brenne has received multiple World Whiskies awards in 2016, 2017, 2020, and 2021, furthering the global recognition of this new taste experience within the single malt category.